✅ SAVE 50% OFF


✅ 

FREE Shipping Worldwide On All Orders


✅ 

100% Money Back Guarantee
What is Percussion Therapy?
The Phoenix massager can relieve muscle stiffness and soreness while promoting blood circulation. For athletes, it can accelerate recovery after workout and exercise injury. For personal or self-use, it is a physical therapy gun, which can improve the overall health of the body's soft tissues, prevent inflammation caused by adhesion between the fascia and muscles.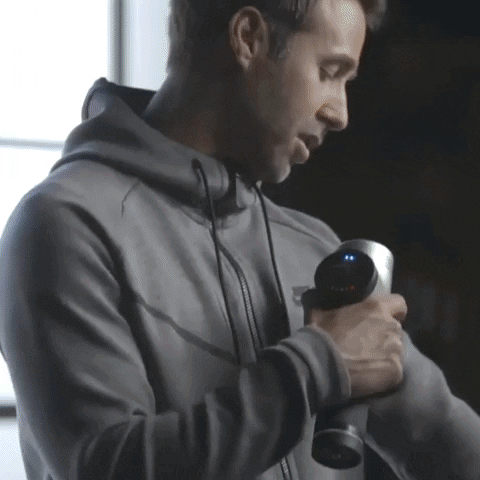 Featuring Silent Glide™ technology!
For those looking to improve their mobility. The Phoenix brings you the most customized massage experience to help you Move Better. Featuring our Silent Glide™ Technology, premium rechargeable Lithium-ion battery, three-speed settings, 4 interchangeable head attachments, and Pressure Sensor Technology, the Phoenix delivers a perfect combination of power, performance, and variability.
What is Silent Glide™ Technology?
In collaboration with aerospace engineers, we've developed our patented Silent Glide™ Technology. This allows the SmartFitKit to deliver 3 levels of power while remaining quiet for ultimate relaxation, giving the user the ability to take the
Phoenix 
anywhere without disrupting the therapeutic process.
Easy to use:
Seamlessly change head attachments and adjust speeds for a customized massage experience for maximum results in minimum time.
Versatile design:
The Phoenix was built to reinvent the massage experience, giving everyone the ability to Move Better. Featuring our lightweight durable ergonomic design you can take the comfort of relaxation on-the-go.
Adjustable Intensity:
Our Massage pad has 3-speed strength levels, which allow you to get the right and appropriate amount of pressure to relieve your muscle pain. H
ave your muscles feeling brand new
.
Rechargeable Battery:
Rechargeable lithium-ion battery (Up to 2 hours of use per charge), and it only takes about 30 minutes to be fully charged!
Four interchangeable heads attachments:
Reach any soft tissue and achieve maximum relaxation with the four included interchangeable heads.
Ball Head: Mainly used for large muscle groups.
Flat Head: Suitable for all parts of the body, such as back and leg.
Fork-head: Mainly used for the spine, shoulder, and neck.
Bullet Head: Mainly used for joints and trigger points.
Lightweight & Portable (includes free Travel Briefcase!):
Lightweight (2.5 lbs), Ergonomic and easy-to-use on the go. Take it with you right where the action happens
.
The box includes:
SmartFitKit Phoenix Massage Gun
Four (4) Massage Heads
Removable Li-ion Battery (1500 mAh)
Free Carrying Case